Navigating the Hunt for a Web Designer: Where to Search and Expected Outcomes
Navigating the Hunt for a Web Designer: Where to Search and Expected Outcomes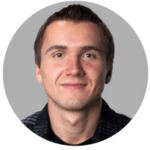 In the digital age, a well-designed and visually appealing website is crucial for businesses and individuals looking to establish a strong online presence. However, creating a professional website requires the expertise of a skilled web designer. Finding the right web designer who can bring your vision to life can be a daunting task.
That's why we will explore where to search for web designers and what outcomes to expect, helping you navigate the hunt with confidence!
Online Platforms and Directories
One of the most convenient ways to find a web designer is through online platforms and directories specifically tailored for connecting clients with design professionals. Websites like Behance, Dribbble, and Awwwards showcase portfolios of talented designers, allowing you to browse through their work, read client reviews, and get a sense of their design style.
These platforms often provide search filters based on location, design specialization, and budget, making it easier to narrow down your options.
Professional Networking
Networking within your industry or professional circles can be an effective way to find reputable Seattle web design agencies. Attend conferences, seminars, and industry events where you can meet and connect with professionals in the web design field.
Seek recommendations from colleagues or business associates who have previously worked with web designers and had positive experiences. Personal referrals often provide valuable insights into the designer's work ethic, communication skills, and overall satisfaction.
Freelance Websites
Freelance websites like Upwork, Freelancer, and Fiverr offer a vast pool of freelance web designers from around the world. These platforms allow you to post project requirements and receive proposals from interested designers. You can review their portfolios, assess their skills, and read client feedback before making a decision.
These websites often provide escrow services, secure payment options, and dispute resolution mechanisms to protect both parties throughout the project.
Web Design Agencies
Web design agencies bring together a team of professionals with diverse skills, offering a comprehensive range of services. These agencies often have a portfolio of successful projects, established workflows, and expertise in different industries.
Research and shortlist agencies that align with your requirements, review their case studies and consider their experience working with businesses similar to yours. Working with an agency provides the advantage of having access to a team of specialists who can handle different aspects of your web design project.
Expected Outcomes
When embarking on the hunt for a web designer, it's important to have clear expectations regarding the desired outcomes. Here are some key outcomes to consider:
Aesthetic and Functional Design: A skilled web designer should be able to create a visually appealing website that aligns with your brand identity and resonates with your target audience. The design should be both aesthetically pleasing and functional, providing a seamless user experience across different devices and browsers.
Responsive and Mobile-Friendly Website: With the increasing use of smartphones and tablets, it is essential that your website is responsive and optimized for mobile devices. Ensure that the web designer has expertise in creating mobile-friendly designs to cater to a wide range of users.
User-Centric Approach: A successful web designer will prioritize user experience and usability. They will understand your target audience's needs and preferences, incorporating intuitive navigation, clear calls-to-action, and a user-friendly interface.
SEO-Friendly Design: An experienced web designer will have a solid understanding of search engine optimization (SEO) principles. They will optimize the website's structure, meta tags, and content to enhance its visibility in search engine results, driving organic traffic to your site.
Timely Delivery and Maintenance: Effective communication and project management skills are crucial in ensuring that the web designer delivers the project within the agreed-upon timeframe. Additionally, discuss post-launch maintenance and support to ensure the website remains updated and secure.
Bring Your Vision to Life With a Skilled Web Designer Today
Finding the right web designer is a critical step in creating a successful website that meets your objectives. By utilizing online platforms and directories, networking within your professional circles, exploring freelance websites, or partnering with web design agencies, you can discover talented designers who can bring your vision to life.
Clearly define your expectations and desired outcomes, ensuring that the selected web designer is capable of delivering a visually stunning, user-friendly, and functional website.
And to find out how we can support you, get in touch with our team at Sayenko Design today and let our experienced team bring your vision to life!