WordPress Enterprise: Why the Most Popular CMS is Also Perfect for Large Companies
WordPress Enterprise: Why the Most Popular CMS is Also Perfect for Large Companies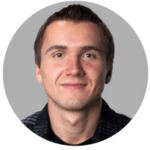 WordPress Enterprise Introduction
WordPress: that open-source, free-to-use blogging platform that powers close to half of all websites? Or, WordPress: that headless, flexible, enterprise-grade CMS that's used by 2/3rds of major companies?
It's both, and the latter is becoming truer with each passing year.
An enterprise CMS needs to be easy to scale, highly customizable, and integrate with your existing systems and software. It should also be user-friendly so a big team can collaborate with it, but secure enough to make sure the company is always well represented, and data is safe.
You might be wondering…
Is WordPress suitable for enterprise?
Is WordPress enterprise a separate product?
How much does WordPress enterprise cost?
Is WordPress the best enterprise CMS?
What's the difference between a custom WP theme vs. a premium theme?
Read on and we'll answer all that and more.
WordPress for Enterprise: By the Numbers
Debunking The Case Against WordPress as Enterprise-Grade CMS
It's Not Built for Enterprise
WordPress, in addition to having great third-party support, has an official enterprise grade server to support performance, security, and scalability, WP VIP. Enterprises can work with them directly as a platform, and bring in experienced web design agencies to build the site on their server.
Security Issues
In the last few years, it's been well-publicized by leading security firms that despite the robust security options available, sites built on WordPress represent 90% of hacked or infected websites. That's an alarming figure, but it's important to remember the context—WordPress powers 40% of all websites, the majority of which belong to very small businesses or personal blogs.
In those DIY sites, many are left poorly maintained and without professional development help, naturally falling prey to exploits of a sort that midsize and enterprise businesses wouldn't just by following simple best practices and updating your version of WordPress, your theme, and plugins regularly. And that's before factoring in the security present in enterprise-level hosting solutions that large companies store their WordPress sites on, such as WP Engine and Kinsta. WordPress is not an inherently insecure platform.
Small Company Focus
WordPress was launched in 2003, and revolutionized blogging for personal projects and small businesses—it's built into the name as a publishing platform. And since it's open-source, and if you don't want a custom domain you can even host for free, it's very friendly to the smaller publisher. Plus, it's ready-to-go themes and one-click plugins make it a natural fit for people with no time or skills for coding.
However, 2003 is nearly two decades ago, and WordPress didn't grow into the market leading website builder and CMS by staying small. It has added numerous features, including powerful APIs and headless architecture in recent years that make it a strong platform for enterprise needs. Plus, it keeps rolling out updates every few months, which is part of why so many noteworthy Fortune 500s have built sites on it.
Compatibility Issues Across Versions
WordPress is open-source, which means any small team or solo developer can throw their theme or plugin on the marketplace, and in a few years just stop updating it, leaving you vulnerable to exploits.
It can be a big issue for an amateur, but most enterprise users will have a dedicated manager of the website who keeps things up to date, and developers to make sure things are working properly all the time, at the very least. Limiting the number and quality of plugins around core functionality, plus keeping them up to date  will solve these issues 9 times out of 10.
Slow Load Times
When built on the cheap, themes, plugins and integrations can lead to slow loads, bad user experience, and ultimately lower organic search rankings. If your enterprise brand site is supposed to draw and convert lots of traffic, this shortcoming can't be overlooked.
Again, this only holds true for cheaply-made websites with no coding experience. Enterprise developers can test integrations and keep bloat down, while simply opting for enterprise grade-hosting will result in at least 40% faster load times in almost all scenarios. When you apply enterprise resources and best practices to a WordPress site, the problems the platform is rumored to have go away.
Lack of Complex Functionality
WordPress is known for simple CMS functionality like posting blogs, and building a variety of marketing or brochure-like pages that can convey information and that's about it. There are plugins for some more powerful features like scheduling, calculators, and member-locked areas, but that's about it compared to much more customizable CMS like Drupal.
Of course, that's barely true to begin with, even for small businesses who can access the largest plugin marketplace of any CMS to begin expanding functionality with a quick install. Things like SEO metadata management, interactive forms, ecommerce backends, and more can be built without much experience thanks to 1000s of plugins. And if you have developers, which any enterprise would, the options are far wider. You can take advantage of the WordPress REST API to build fully custom front ends, tied into your existing platforms.
Can't Build True Apps
In an age where everything's an app, why invest resources into a website building CMS when you need something that produces an application that can be downloaded by customers, or used internally on company devices? WordPress just isn't built for that.
On the low end, there are front end solutions that turn your simple-to-create WordPress site into functional apps. In the middle, you can bring your development resources to turn the site into a Progressive Web App (PWA) that solves the issue entirely. And at the cutting-edge, there's headless architecture that lets your WordPress site be the back end, while whatever JavaScript site you already use serves as the front end, making for a fast web app experience. WordPress can easily be configured for your app needs. Tribe is a great example
Alternative CMS for Enterprise
In case you're still shopping around, here are some of the alternative CMS to WordPress that an enterprise might consider:
Drupal is known to serve major companies, who are the only ones with the resources to afford the much smaller and more specialized agency and labor market which serves it. Complex workflows and backends customized to your exact situation are their specialty, but require specialists at every step of the way.
Joomla is a CMS originally built for portal-like websites, highly flexible and able to implement small customizations without plugins or extensions. That's good, because its marketplace of plugins and themes is significantly smaller and less updated than WordPress'. Its learning curve for junior contributors and editors is also significantly higher, but once they're trained up it can be an asset to your company.
Powered by Adobe, this is a CMS with plenty of support and made for the visually-minded. It has a lot of ecommerce features right out of the box, and boasts great security up front, which does require plugins for WordPress. It is not a beginner-friendly site, and functions like SEO are much more difficult to manage on it, which can drive up ongoing maintenance costs.
Sitecore is positioned as an enterprise solution for content and ecommerce. With a much different market, its market share of CMS is just 2% to WordPress' 40%, but it serves that 2% well. One of the biggest differences would be upfront costs—Sitecore licenses start at $40,000 and go up based on traffic and usage. An enterprise can get a lot of value out of this, however, and once set up its built in automations help make up for the cost.
Hubspot is the market leader in marketing automation, a strong contender in CRM, and now makes a CMS that sits on top of your existing website structure. While it is a SaaS product with a monthly cost baked in before development and management fees, its value is mainly realized by being tied in with Hubspot's other hubs, for marketing and sales purposes. It ties customer data together for easy lead capture, personalizing website and blog content, and more.
Another popular builder for, well, large ecommerce sites, BigCommerce provides a lot of out-of-the-box features for managing inventory and payments, along with help selling on channels like Facebook, Amazon and Instagram. As a managed SaaS, it also comes with a scaling monthly price, but that provides support that enterprises need. It also can be connected to WordPress, so you get strong publishing along with strong Ecommerce.
The Case For WordPress as Enterprise-Grade CMS
The Most Popular CMS for a Reason
There's plenty of free options out there, so why does WordPress stay so popular, and have growing popularity with enterprises? It's the support, the community, and the flexibility. There isn't another "largest CMS" out there, nobody else comes close, so its where many of the best and brightest go.
Flexible Support with Agencies & Freelancers
Popularity is a snowball effect—if there's more users, there's more customers, and there's more developers creating themes and plugins for your unique needs with more support. Then, there's more agencies to help you build the site with more experience, and more freelancers to handle fixes and maintenance when you need extra resources. You're never hurting for choice with WordPress.
User Friendly for Large Editorial Teams
An enterprise, by its nature, has two main needs—the ability to handle complex and unique situations that support hundreds of thousands of users, and the ability to bring lots of nontechnical team members in to manage it. If you're using WordPress as a publishing platform, for example, you need a simple backend that makes it easy for writers, editors and managers to add content, mark it for approval, edit it, and schedule it for posting. WordPress comes with that built in, and not just for blog posts.
Frequent Updates
The WordPress platform itself is open source, but it gets official releases every 3 or 4 months which helps patch vulnerabilities, and signals the developers of more popular plugins and themes to keep their products up to date as well. With such a large community to support, the WordPress team and its best developers always keep on top of changes.
A Word from Andrea Zoellner, Kinsta's Head of Growth
Some platforms' core business is built around supporting enterprises on WordPress, like Kinsta.
"Kinsta is a popular choice for enterprise clients who care about performance, security, scalability, and availability without wanting to manage servers and DevOps in-house. By partnering with Kinsta, our enterprise clients get custom containerized hosting powered by Google Cloud Platform's premium tier network and optimized for global availability. Every Kinsta plan includes Cloudflare's global infrastructure and battle-hardened firewalls which provide always-on protection against DDoS, web attacks, and other threats.

Whether we're working with an agency that has an enterprise client or with the company's technology team directly, our developer clients appreciate flexible custom plans when they require add-ons like Redis, additional PHP workers, a reverse proxy, extra disk space, and more frequent backups. We also know how important it is for our clients to deal with sales professionals and support engineers who understand the particular needs of resource-heavy websites and that's what you get at Kinsta."
What Do Enterprises Currently Use WordPress For?
As the 1st or 2nd CMS of many enterprises, WordPress is deployed for a number of use cases. Here are the most popular, according to comprehensive research from WP Engine:
62% Corporate websites
WordPress is a popular choice for the central corporate website of an organization, as it's easy for executive teams without technical training to contribute to thought leadership pieces, and integrate with simple plugins that pull in social media posts, list stock prices, and more.
51% Brand/product websites
Another popular use for WordPress is the marketing site for a single brand or product in a corporate portfolio. Easy to build and maintain, and with plenty of customizations that enable beautiful visuals, WordPress is ideal to create these high impact websites.
45% eCommerce
Despite the large number of ecommerce-specific CMS, WordPress remains a popular choice, with many themes and integrations supporting full fledged ecommerce without all of the additional overhead costs that some platforms claim.
42% Campaign Websites
Campaigns come and go quickly, and many don't need more than a landing page or microsite. Why go fully custom or blow the budget on the backend of a site when you can stand up a beautiful WordPress site in no time, use it for all the analytics and attribution the marketing team needs, and then archive it just as quickly?
37% Blogs
It might be surprising that this is so low on the list, but nonetheless WordPress remains a top pick for enterprise blogging platforms. With tiered permissions, editorial teams can create processes of reviews and approvals that make sure the company is always represented in the best light.
19% Content Hubs
Whereas a blog has a certain expectation of just having articles, a content hub can use categories and custom post types in WordPress to gather all the different sorts of content your enterprise might want to store in a library. These could be ebooks and whitepapers, blogs and press releases, case studies, videos, and other other content types. The organization makes it easy for users to find and access in one place.
16% Intranet
WordPress on its own doesn't always make the best Intranet, but as the front-facing interface tied to another intranet system, it becomes so much easier for teams to add vital content that only allows authorized access. Process documents, personnel files, templates and more can be uploaded, stored, and edited by large teams in a secure way, with WordPress.
13% Headless apps
It's the smallest use case for now, but it's growing quickly. Headless apps use WordPress for the easy-to-use front end, and are connected to your existing backend systems.
Enterprise Security on WordPress
The Most Hacked CMS?
Security is one of the top concerns of any enterprise. As we mentioned above, WP sites were reported to be the victims of 90% of website hacks, but this doesn't account for the fact that there's so many of them, and most are DIY. Naturally, hackers will target the bigger market, but these kind of security issues are easily prevented by the checkpoints a normal enterprise will have in place, like a website manager and developers on staff.
Plugins
The marketplace of 1000s of plugins make WordPress easy to build, but since they're built in isolation by sometimes small teams, they can lead to vulnerabilities when they overlap. An enterprise website manager will be sure to update plugins regularly, and note when they stop receiving support from their creators. And a sensible WordPress agency won't build a site that relies on too many to begin with, opting for the long lasting and vitally necessary ones only.
Secure Hosting
Many of the issues that come from small and DIY WordPress sites are due to going cheap on the hosting. Enterprise-approved hosting solutions like Kinsta, Pantheon, WP VIP and WPengine add additional layers of security in addition to making the site faster and more stable.
Get Your Enterprise Website Maintenance Checklist
Fill out the form below to received the Enterprise Website Maintenance Checklist Word template, easy as pie fill in sections. What are you waiting for? Get it in your inbox now!
Get Your Enterprise Website Maintenance Checklist
Fill out the form below to received the Enterprise Website Maintenance Checklist Word template, easy as pie fill in sections. What are you waiting for? Get it in your inbox now!
Enterprise Publishing and Content Management on WordPress
The Original Blogging Platform
The core functionality of WordPress is still based on its humble blogging platform roots. It's easy to manage media assets and written content, so large teams can work together and coordinate global communications. Like they say, if you can use Word, you can use WordPress.
Built-in Roles
WordPress' built-in user roles and permissions can help content teams stay organized and make sure contractors and freelancers only get the access they need to contribute without accidentally pushing something out before it's ready, or deleting content that's still needed.
Custom Templates
A WordPress agency can help you build a fully custom template that's geared towards anything your enterprise needs, without working fully from scratch. Make it easy to upload and manage custom post types for a variety of teams.
Gutenberg
WordPress has made major updates to its core What You See Is What You Get (WYSIWYG) editor. Called Gutenberg, this allows completely non-technical users to add new media rich pages and posts with simple drag and drop blocks. And if you have a theme built by a competent WordPress developer that takes advantage of it, it's not just easy to use, but attractive and on brand, too.
Headless Capabilities in WordPress for Enterprise
The WordPress REST API is a relatively new development for the popular CMS. Normally, WordPress' frontend and backend are coupled, so read and write calls are direct between what your team has entered and what is presented through your WordPress theme. With the REST API, you can decouple the front and backends to future proof your website. Store content wherever you want, and have it called in the WordPress front end everyone knows or loves. Or, make the easy-to-use WordPress backend what your team interfaces with, and push it out to apps and custom websites that look nothing like WordPress.
Example: Techcrunch
Popular tech blog and conference Techcrunch uses the WordPress REST API to keep the simple WordPress backend for its editorial team, but creates an extra user friendly frontend that can be pushed to any device or app, slotting their posts anywhere they want.
Popular Use Cases
The main benefit is that enterprises don't have to replatform. You can keep your legacy infrastructure, but improve the customer experience on the frontend, with APIs navigating the touchpoints and unifying the customer journey. Enterprises take advantage of this to unify systems like:
Security
Analytics
CRM
eCommerce
Monitoring and Reporting
Mobile
Payment processing
Regulatory / compliance
QA tools
A/B testing tools
ERP
CI/CD
Multi-CMS
WordPress Enterprise SEO
Another important factor for an enterprise CMS is how easy Search Engine Optimization (SEO) is. WordPress has this covered. Many user friendly plugins, such as All in One SEO Pack, and Yoast SEO, are available, and well-supported with pro versions that provide everything your team needs. And with large enterprise teams working together, it's easy to keep metadata and image alt text optimized and consistent across 1000s of pages and properties.
WordPress also has plugins and functionality to support schema, structured data, and breadcrumbs—the cornerstones of modern technical SEO.
The WordPress back-end is also optimized for mobile users from the get go, and almost all themes are responsive, which helps fit Google's mission to serve the more than 50% of web traffic that comes from mobile devices lately.
With all that, WordPress sites consistently are among the top-ranking sites in Google.
WordPress Enterprise Accessibility
While the entire web is moving towards stronger accessibility standards, like WCAG 2.0, enterprise websites are more likely than most to get held accountable for noncompliance, including lawsuits. Is this possible on WordPress? Absolutely. WordPress, like any website platform, supports the kind of manual processes that are best for checking compliance and user friendliness to differently abled users. WordPress aims to make the WordPress Admin and all bundled themes fully WCAG 2.0 AA compliant, wherever possible. The rest is up to your web design and development team, so make sure they are keeping up with the new standards.
Top Enterprise WordPress Websites
As a separate property with its own theme and branding, BBC was able ot stand up it's streaming site for American content on WordPress while streamlining their editing work. It's a great example of enterprises using multiple CMS.
A complicated site for stock images and editing, they can store and serve billions of photos with advanced tagging and searching, take payments and protect user information—all on WordPress.
One of the largest job boards and review sites, Glassdoor was able to build an entirely custom platform and power the frontend through WordPress.
The luxury carmaker uses their WordPress site to display upscale marketing pages, to host a wide inventory, and power their Build Your Own Car web app. 
Many Fortune 500s use WordPress for its core publishing functionality, as part of a multi-CMS approach to their digital properties.
Even the paper of record in the US can rely on WordPress for well-presented, safely published news.
Many enterprises spin off smaller pieces of their business, or publishing arms, to a WordPress build that makes the editorial team's job easy. 
TechCrunch's entire core business is blogging, and they're able to run it with a WordPress backend that keeps their editorial team writing, reviewing, and publishing.
Upper crust publishing on an open source platform—it works for any enterprise in any industry.
An example of a corporate site built on WordPress, the Disney hub brings info like real-time stock prices, careers, press releases, and corporate information in one place on a custom WordPress build. 
Another example of multi-CMS, USA Today Sports Media Group takes publishing into its own platform, and manages over 50 million monthly active readers. How's that for enterprise scale?
Concerned about security for enterprise on WordPress? It's good enough for the executive branch. 
Yelp manages countless business and user accounts, and significantly more posts from the humble WordPress platform—even managing to push out to its mobile apps.
WordPress Enterprise Frequently Asked Questions